---
---
Template By Froo!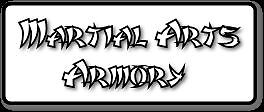 Everlast Muay Thai Boxing Gloves - Blue 12 oz.
EVERLAST MUAY THAI GLOVES - 12 oz.
Traditional Thai training gloves from Everlast manufactured exclusively in Thailand. These specially designed training gloves have a contrasting white palm with an attached thumb and yellow highlights. Thai writing is printed into the thumb, giving them a more unique look than traditional sparring gloves. The hook and loop strap is adjustable and offers extra wrist and palm protection without impeding mobility. Excellent for the clinches and catching strikes and kicks. All leather shell with moisture wicking hand compartment liner.

You may also be interested in.....
Froo Frooition www.froo.com | selling manager applications, eBay design, eBay store design, eBay shop design, eBay template design, eBay listing design
---