---
---
Ringside Boxing Pro Panther Punch Mitts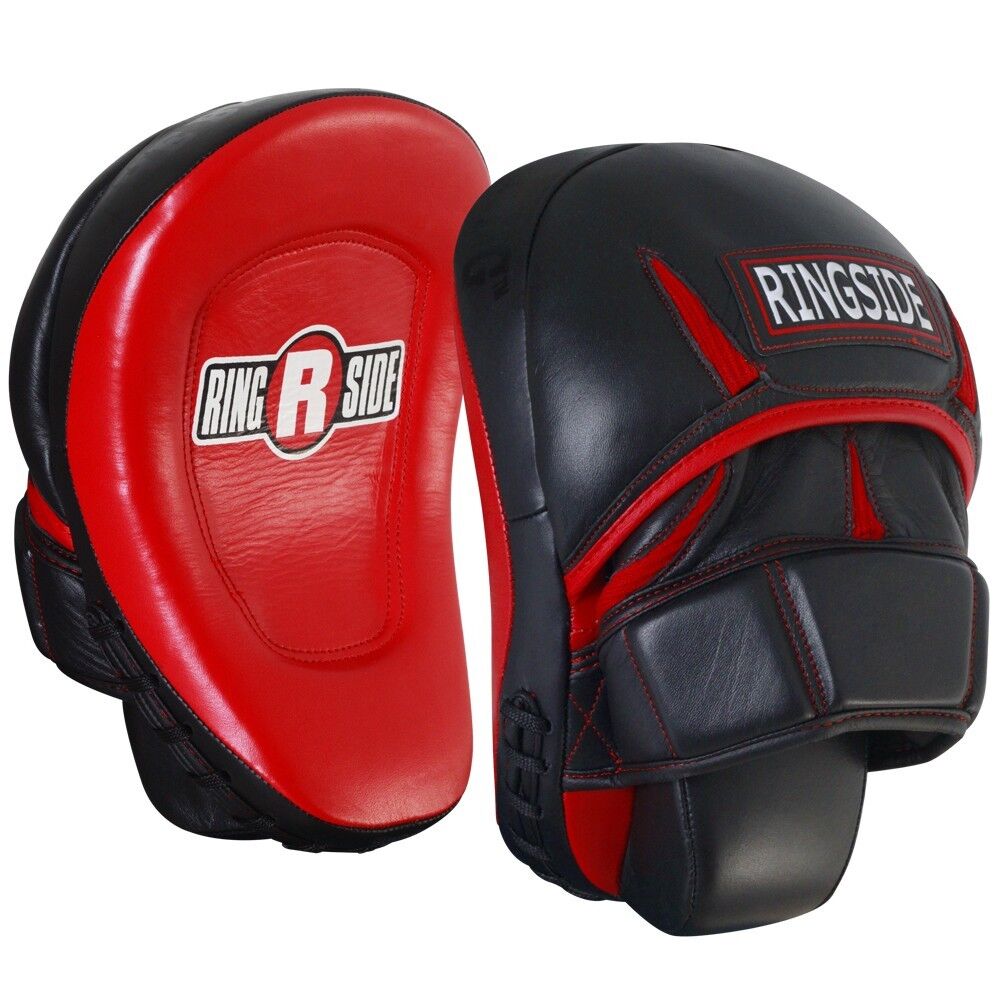 Click on Thumbnail to Enlarge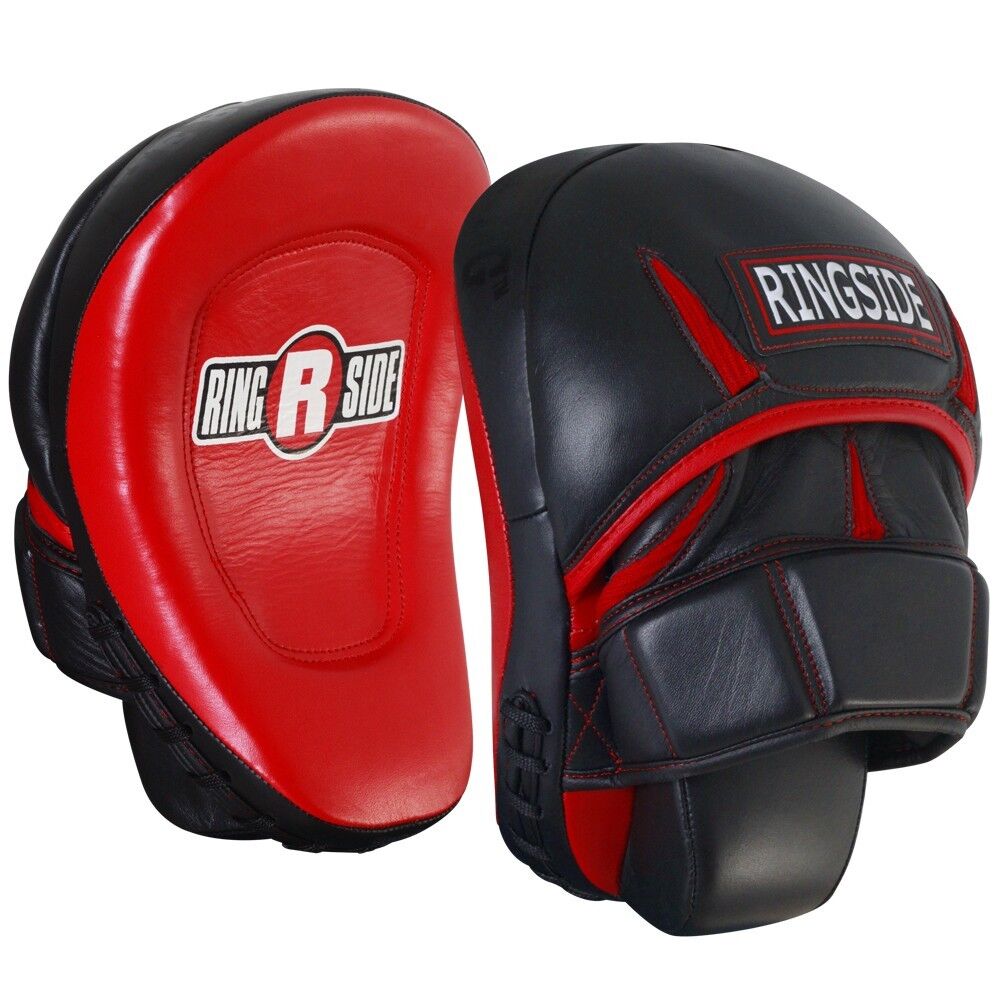 The only thing wrong with the Pro Panther Punch Mitts is that coach will want to do nothing but mitt work. Made entirely of leather, the deeply angled striking surface and recessed contact target combine to catch incoming punches perfectly. A padded hood protects the fingers and a full 1 ¾" cushions the impact. Additional supplemental wrist pad guards the wrist. Striking surface measure 6.5" at its widest point and 9.5" tall. Flex panels integrated into the glove and hood expand and contract for a more comfortable, secure fit. The front seams are placed out of the striking area for maximum longevity. Simply slip the mitt on, and the hand will naturally grip the internal palm ball, making the Pro Panther Punch Mitts the most comfortable and functional training tool on the market. Excellent for boxing, kickboxing, muay thai and mma training.
We take great care packaging every item to ensure safe shipment to you. Once your order has been processed and we have received cleared payment, your item will be dispatched as soon as possible. Orders are processed within 1-2 business days Monday through Friday.
We accept returns up to 30 days from date of delivery. Genuinely faulty goods will be replaced or money refunded, however we must be advised of any faulty goods upon receipt of the item. It is the customers responsibility to pay for and ship the item back to us. If the item is found to be faulty, we will also refund the postage cost.
---